2018 | OriginalPaper | Buchkapitel
The Possibility of Hemorheological Parameters as Precursors of Recurrent Strokes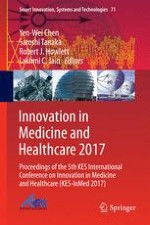 Erstes Kapitel lesen
Autoren: Margarita V. Kruchinina, Andrey A. Gromov, Vladimir M. Generalov, Vladimir N. Kruchinin, Gennadiy V. Shuvalov
Abstract
The study aimed to evaluate the possibility of application of hemorheological parameters as precursors of recurrent strokes in cases of various pathogenetic forms of the disease.
214 patients with acute disturbances in cerebral circulation were included into the study. Their mean age was 47,7 + 5,6 years. 197 of them suffered from ischemic and 17 - from hemorrhagic stroke at its sub-acute or residual stage. 162 patients were studied within the course of administered therapy. Control comprised 35 healthy subjects of similar age.
Electric and viscoelastic behavior of erythrocytes was studied using dielectrophoresis using an electrooptical cell detection system. The content of total lipids and composition in erythrocyte membranes were investigated by two-dimensional thin layer chromatography using plates Kissellgell "Merck" F254 (Germany). We applied routine methods to study parameters of hemostasis, genetic mutations and activity rate of enzymes of erythrocytes.
The revealed various pathogenetic variants of stroke require different emphasis to be given to the course of therapy. We came up with list of hemorheological parameters (electrical, viscoelastic behavior of erythrocytes, indices of hemostasis) that serve as precursors of recurrent stroke.