2018 | OriginalPaper | Buchkapitel
The Potential for Electricity Generation in Anaerobic Digestion of Municipal Solid Waste: The Real Case of TRATOLIXO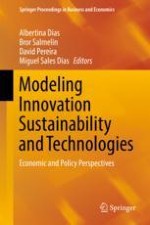 Erstes Kapitel lesen
Autoren: Ricardo Castro, Maria João Alves, João Dias Coelho
Abstract
The anaerobic digestion (AD) of Municipal Solid Waste (MSW) is a subject approached in different ways across Europe, as a result of the various national waste management and energy policies and other issues such as the typology of the waste. The Southern European countries, like Portugal, are among those that bet the most on AD for treating MSW from undifferentiated collection, instead of biowaste, the selective collection of the organic fraction of MSW, typical of Northern European countries.
The difficult pretreatment of this waste, which allows the separation of organic matter from all other fractions to AD, as well as the inert elements, that cause abrasion in the process, make the operation/maintenance costs high. Therefore, the AD of MSW is losing popularity in comparison with the lower operation costs and higher electrical production (most times) of landfills, still the dominant infrastructure in MSW management in Portugal.
It is therefore important to look beyond the obvious environmental benefits of this technology (reduction of greenhouse gases and landfills, renewable power generation and compost production), if it could represent an important contribution to the national grid. What is the true potential of organic residues from the undifferentiated MSW to generate biogas by AD and then electricity? Is it an economic asset? The plants operating in Portugal have been attaining their full capacity in recent years, therefore it is now possible to deliver concrete results that will help understand how much production is liable to be yielded.
This chapter intends to present actual data on the AD of MSW, taking as a case study the intercity system of AMTRES (Association of Municipalities of Cascais, Oeiras, Mafra and Sintra) and the AD plant (ADP) of Abrunheira, in Mafra, managed by Tratolixo.
Despite the difficulties associated with the operation of these plants, this work demonstrates that it is possible to carry out improvements in AD technologies, adapting them to the reality of waste management and the characteristics of geographical areas which they are a part of, reaching beyond the projected production.