2019 | OriginalPaper | Buchkapitel
12. The Role of Blockchain in Underpinning Mission Critical Infrastructure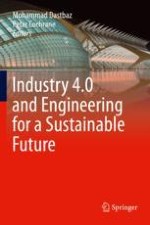 Erstes Kapitel lesen
Autoren: Hamid Jahankhani, Stefan Kendzierskyj
Abstract
There is a fast-growing desire to look at the technology of blockchain as a method to enhance and further protect mission critical data in large-scale critical national infrastructure (CNI) such as healthcare organisations, ICS and SCADA systems used for key industrial processes. During recent years the level of cyberattacks and attack formations has progressed from 'script kiddies' to crime-for-hire (such as ransomware-as-a-service and malware-as-a-service) and more sophisticated attacks designed to take down a whole network infrastructure such as WannaCry ransomware attack in 2017 or the Ukraine 2015 cyberattack shutting down the power grid. Blockchain offers a decentralised method, essentially a trustless environment to store sensitive related data where it can remain private but accessible to where authorised.
Depending on the environment requirements, it can dictate how the data is stored (if on-chain or off-chain) but mainly giving the benefits of immutability, audit trail and enhanced security encryption layers. On a more serious level is the potential for state-sponsored cyberattacks designed to bring down CNI, which tend to be cultivated in more complex manners, and so an added security layer of blockchain may help protect core data.
The positioning of blockchain technology can therefore have a double effect to add to the traditional security layers of regular compliance policy reviews, training, patching, intrusion detection and prevention systems (IDPS) but also provide the enhancements of security and privacy of data.