29.03.2016 | Ausgabe 4/2016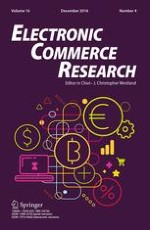 The role of online buzz for leader versus challenger brands: the case of the MP3 player market
Zeitschrift:
Autoren:

Hyun S. Shin, Dominique M. Hanssens, Kyoo il Kim
Abstract
Online buzz reflects the perceived quality of products in a positive, negative, or neutral way. We have limited understanding of how customers' quality perceptions, often referred to as
e
-
sentiment
, affect the movement of prices. In this paper, we examine the effect of e-sentiment on the daily price fluctuations of MP3 players by using daily buzz information collected from diverse online documents. Econometric panel data modeling reveals that e-sentiment is a leading indicator of price fluctuations. Furthermore, we find the effect is moderated by the brand's market position: the leading (challenger) brand's price responds more strongly to negative (positive) online buzz. In other words, negative buzz has a greater adverse effect on leading brands, whereas positive buzz has a greater beneficial effect on challenger brands. These findings establish the relevance of e-sentiment information to online price movements and suggest that managers should frequently monitor the online buzz surrounding their products, especially as it relates to their relative perceived quality.