2020 | OriginalPaper | Buchkapitel
The Slow Rise of Social Movement Organizations for Memorialization in Haiti:
Lutte Contre Impunite

,

Devoire de Memoire-Haiti

and Digitizing the Record on Atrocities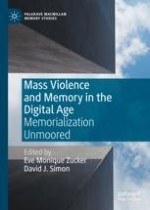 Erstes Kapitel lesen
Autor: Henry F. (Chip) Carey
Abstract
Two nongovernmental organizations led the initiative to hold Jean-Claude Duvalier and his key supporters accountable for their crimes against humanity, torture, and illicit corruption. Devoire de Mémoire d'Haiti (Memory's Duty) and the Collectif contre l'impunité (Collective against Impunity) successfully had him prosecuted because the statute of limitations do not apply to crimes against humanity. DDM has held commemorations with victims' survivors at massacre sites and grew to supporting the Duvalier litigation, as well as taking witness testimonies, providing traveling exhibits, educating students, and establishing a National Day of Remembrance. The Collectif collaborated with several international NGOs before the Haitian Court and the Interamerican Commission on Human Rights. Both have used digital platforms to document and educate on their activities and findings for the public.