2021 | OriginalPaper | Buchkapitel
The Technology of Reagent Sewage Treatment of Industrial Enterprises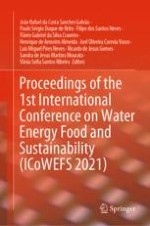 Erstes Kapitel lesen
Autoren: Yevgen Zbykovskyy, Oksana Turchanina, Iryna Shvets
Abstract
The technology of reagent purification of coke plant waste water after biochemical treatment has been developed. The technology involves the introduction of a natural organic-mineral additive before coagulation. It is proposed to use the sludge formed during the enrichment of coal, or small-scale fractions of the coking coal charge. The positive effect of carbon particles is due to their ability to adsorb a significant amount of hydrolysis products of coagulant and substances present in water. It is proposed to use anionic polyacrylamide as a flocculant.
The technology provides a quick and almost complete afterpurification of water from suspended impurities of organic and inorganic origin and bacteria. Reducing the amount of harmful chemicals in wastewater by 20–50% is expected. The proposed technology allows disposing of sludge, which is formed during waste water afterpurification, by using it as an additive in the charge for coking. Based on the results of technology implementation, technical and operational parameters of reagent waste water afterpurification have been developed.
Ecological and economic assessment of the technology of reagent waste water afterpurification has been carried out. The reduction of pollutant emissions into the atmosphere from the implementation of waste water treatment technology is almost 68%.