2013 | OriginalPaper | Buchkapitel
3. Theoretical Concepts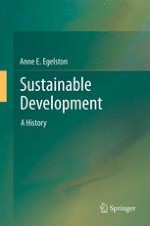 Erstes Kapitel lesen
Autor: Dr. Anne E. Egelston
Verlag: Springer Netherlands
Abstract
This chapter seeks to establish nongovernmental organizations influence on broader processes of global environmental governance. The chapter begins by establishing nongovernmental organizations' agency as one subcategory of global civil society. The next section reviews theoretical approaches to nongovernmental organizations' relationship with states and institutions. After determining that global civil society and regime theory do not match the boundary conditions of this case study, Sect.
3.4
reviews global environmental governance. Scholars within this field of study conclude that nongovernmental organizations may influence treaty outcomes at international environmental negotiations.
The remainder of the chapter incorporates time as a key dimension representing the broader processes of governance and establishes nongovernmental organizations' rational moral authority as a source of nongovernmental organizations' influence. Nongovernmental organizations convert their authority into influence by successfully achieving their goals. The section concludes by theorizing about factors which assist nongovernmental organizations in converting their authority into influence.