2016 | OriginalPaper | Buchkapitel
1. Thermonuclear Fusion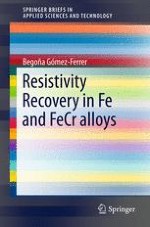 Autor: Begoña Gómez-Ferrer
Abstract
The motivation of this work arises from the need of developing new technologies in order to build the future nuclear fusion reactors . Section
1.1
is devoted to provide an overview of fusion energy, showing the interest of its development and the key problems that need to be overcome for this purpose. Section
1.2
introduces specifically the problematic of radiation damage in the constituent materials of fusion reactors. Next, Sect.
1.3
explains the strong commitment of fusion research community in the development of modelling and experimental validation approach, as a useful tool for radiation resistant materials development in the medium term. Finally, Sect.
1.4
introduces the specific interest and problematic of structural materials which can be modelled to a first approximation as binary FeCr
x
alloys and which are the object of study of this work.