01.02.2013 | Ausgabe 3/2013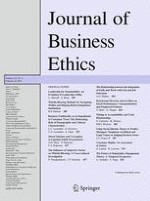 Timing in Accountability and Trust Relationships
Zeitschrift:
Autoren:

Salvador Carmona, Rafael Donoso, Philip M. J. Reckers
Wichtige Hinweise
Previous versions of this paper were presented at the Raymond Konopka Workshop (Evora, Portugal), the 12th World Congress of Accounting Historians (Istanbul, Turkey), and research seminars at Bocconi University, HEC Paris, IE Business School and Stockholm School of Economics. We are grateful to the participants at these events as well as to Pietro Bianchi, Macario Cámara, Mahmoud Ezzamel, Luis Fernández-Revuelta, Sten Jönsson and John Mogotocoro. We are also indebted to Sally Kunz (the editor) and the three referees for their guidance and helpful suggestions.
Abstract
In this study we examine (1) how a manager's risk behavior is influenced by developing success (or failure) as an impending settling up deadline to report performance approaches, (2) how willingness to provide transparent accountability is negatively affected by perceived risk and eroding trust, and (3) how others interpret and respond to reduced transparency. As perceptions of high levels of risks suggest a lack of environmental control of a firm's destiny in contemporary settings, we adopt a historical approach to examine these issues. In this respect we draw on primary sources found in library archives in Spain and Argentina. Our focal case refers to the contract signed and executed between the South Sea Company and Captain José de Salinas (1731–1735) to walk 408 Negroes from Buenos Aires to Potosí and sell them en route or at destination. Drawing on this evidence, we examine how bring about unethical conduct featured by increasingly risky business practices, and how eroding trust conditions lead to only summary record-keeping and delayed reporting. In turn, diminished accountability further undermined trust. Our findings have implications for further research in this area as well as for contemporary cases of accounting failures.