01.01.2015 | Research Paper | Ausgabe 1/2015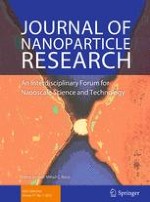 TiO2–graphene sponge for the removal of tetracycline
Zeitschrift:
Autoren:

Lianqin Zhao, Fumin Xue, Baowei Yu, Jingru Xie, Xiaoliang Zhang, Ruihan Wu, Ruijue Wang, Zhiyan Hu, Sheng-Tao Yang, Jianbin Luo
Abstract
Spongy graphene adsorbents have attracted great research interest recently, because of the high adsorption capacity, easy handling, and low operating cost. Fabrication of graphene sponge with other high-performance adsorbents might combine the merits of both materials, thus deserves more investigations. In this study, TiO
2
–graphene sponge (TiO
2
–GS) was prepared by the deposition of amorphous TiO
2
on graphene oxide (GO) sheets for the adsorption of tetracycline antibiotics, where lyophilization was adopted to obtain the porous structure. TiO
2
–GS adsorbed tetracycline with a large adsorption capacity of 1,805 mg/g, larger than that of GO (313 mg/g) and GO-chitosan aerogel (1,470 mg/g). The adsorption kinetics, which finally reached the equilibrium at 48 h, was clearly controlled by the diffusion of tetracycline to TiO
2
–GS in the initial stage according to intraparticle diffusion model. Thermodynamics investigation indicated that the adsorption process was endothermic and promoted at higher temperature, with a positive Δ
H
of 35.8 kJ/mol. Generally, higher pH facilitated the adsorption of tetracycline on TiO
2
–GS, except that the adsorption was also very effective at pH 1. In contrast, ionic strength had insignificant influence. The adsorbed tetracycline could be washed out with acidic ice-cold water to regenerate TiO
2
–GS. The implication to the applications of TiO
2
–GS in water treatment is discussed.