01.08.2016 | Original Paper | Ausgabe 8/2016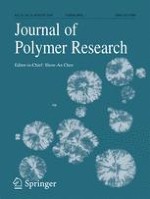 RETRACTED ARTICLE: Towards understanding polyhydroxyalkanoates and their use
Zeitschrift:
Autoren:

Brajesh Singh Kushwah, Aeshwary Vikram Singh Kushwah, Vishwajeet Singh
Wichtige Hinweise
This article has been retracted by the Editor-in-Chief per the Committee on Publication Ethics (COPE) guidelines on plagiarism. The article shows extensive overlap with the following source: Polyhydroxyalkanoate (PHA): Review of synthesis, characteristics, processing and potential applications in packaging
E. Bugnicourt, P. Cinelli, A. Lazzeri, V. Alvarez eXPRESS Polymer Letters Vol. 8, No. 11 (2014) 791-8089 DOI: 10.3144.expresspolymlett.2014.82
Abstract
It is fact that Polymers and their products have changed the face of the world in all the field of the technology. They are the future of the coming up generation of the research of the world. But this is also fact that these synthetic non biodegradable polymers have created a tough situation for the living being for a healthy life. Polyhydroxyalkanoates are polyesters produced by bacteria as intracellular storage materials in response to a variety of nutritional and environmental conditions, such as nitrogen limitation Polyhydroxyalkanoates (PHAs) are gaining increasing attention in the biodegradable polymer market due to their promising properties such as high biodegradability in different environments, not just in composting plants, and processing versatility. Indeed among biopolymers, these biogenic polyesters represent a potential sustainable replacement for fossil fuel-based thermoplastics. Most commercially available PHAs are obtained with pure microbial cultures grown on renewable feedstocks (i.e.glucose) under sterile conditions but recent research studies focus on the use of wastes as growth media.PHA can be extracted from the bacteria cell and then formulated and processed by extrusion for production of rigid and flexible plastic suitable not just for the most assessed medical applications but also considered for applications including packaging, moulded goods, paper coatings, non-oven fabrics, adhesives, films and performance additives. The present paper reviews the PHAs, their main properties, processing aspects, commercially available ones, as well as limitations and related improvements being researched,with specific focus on potential applications of PHAs in packaging.