12.10.2019 | Research Article - Civil Engineering | Ausgabe 5/2020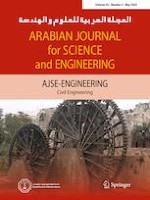 Transfer Coordination-Based Train Organization for Small-Size Metro Networks
Zeitschrift:
Autoren:

Yuling Ye, Jun Zhang, Yonggang Wang
Abstract
This paper addresses the train organization problem of a small-size metro network during the peak hour, with a special consideration of transfer coordination. The problem is formulated as a multi-objective programming (MOP) model, where the economic cost, capacity utilization, and transfer coordination are considered together based on the routing selection analysis. Train marshaling number and headway on different routes are key decision variables in the model. The economic cost consists of generalized trip cost, operation cost, and external benefits, and the capacity utilization describes the remaining section capacity expressed by a difference quadratic sum. The proposed model highlights the transfer coordination, which targets at minimizing the number of left-behind passengers on platforms, considering the time-varying arrival rate and the remaining train capacity. Based on the sequencing method, an integration of genetic algorithm and ant colony optimization is devised to solve the MOP model. Finally, a real-world case study of Xi'an metro network has been conducted. Results show that the number of left-behind passengers in the network decreased 55.3
\(\%\)
, the total remaining capacity decreased 15.3
\(\%\)
and the number of trains decreased 8.5
\(\%\)
, while the total time cost increased 1.6
\(\%\)
. To further check the passenger distribution density on the platform, a simulation of
Beidajie
transfer station has been elaborately designed via Viswalk 7.0. Both theoretical results and simulation data have validated the feasibility and reliability of presented method.