2019 | OriginalPaper | Buchkapitel
6. Transition Reference Temperature for 20MnMoNi55 RPV Steel at Different Loading Rates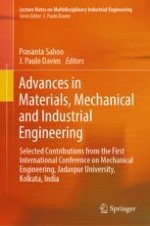 Erstes Kapitel lesen
Autoren: Swagatam Paul, Sanjib Kumar Acharyya, Prasanta Sahoo, Jayanta Chattopadhyay
Abstract
Fracture toughness is the main designing criterion of nuclear power plant. Due to neutron embrittlement, fracture toughness of reactor pressure vessel steel becomes low. This type of phenomenon can also be observed in cryogenic temperature. But in between a certain subzero temperature range, values of fracture toughness of ferritic steel are scatter in nature. This scatter is modelled by a methodology named master curve. Master curve can be governed by a single parameter which is called reference temperature (
T
0
).
T
0
is defined as a measurement of embrittlement. Crack length, thickness and loading rate have influence on fracture toughness of RPV steel. The influence of loading rate over
T
0
has been studied on different materials in several researches. Kim Wallin established an empirical relation between loading rate and reference temperature with the help of huge data set of different RPV steels. Sreenivasan has also proposed an empirical relation to compute quasi-static
T
0
from dynamic
T
0
. In the present study, 1T-CT fracture experiments are conducted at subzero temperature (−100 °C) with varying loading rates ranging from 0.625 MPa√m/s to 417.3 MPa√m/s for 20MnMoNi55 reactor pressure vessel (RPV) steel. Master curve methodology (ASTM E1921-09a) is then used for determination of
T
0
for each loading rates.
T
0
is also estimated from Wallin's empirical relationship and compared with experimental results for this particular material. Quasi-static
T
0
has also been estimated from
T
0
at different higher loading rates using empirical relationship proposed by Sreenivasan.