01.07.2011 | Ausgabe 4-5/2011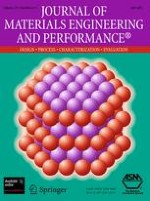 Treatment of Clavicular Nonunions with Shape Memory Ni-Ti Alloy Swan-Like Bone Connector
Zeitschrift:
Autoren:

Xin-wei Liu, Shuo-gui Xu, Pan-feng Wang, Chun-cai Zhang
Wichtige Hinweise
This article is an invited paper selected from presentations at Shape Memory and Superelastic Technologies 2010, held May 16-20, 2010, in Pacific Grove, California, and has been expanded from the original presentation.
Abstract
Disability caused by nonunited fracture of the clavicle is a rare condition that is expressed by local pain. This condition is usually treated by reduction of the fracture and stable fixation with augmentation by autogenous bone graft. This is a retrospective study to assess outcome of the treatment of clavicular nonunion with a novel shape memory Ni-Ti alloy swan-like bone connector (SMC). August, 2003 to December, 2006, 5 consecutive patients with clavicular nonunion were treated using SMC in our hospital. The SMC device was cooled with ice before implantation and then warmed to 40-50 °C after implantation, to produce balanced axial and compression forces that would stabilize the fracture. We have used cancellous bone grafting in all our cases to obtain solid healing. Average follow-up was 37 months (range 25-58). In all patients, satisfactory osseous union was achieved. There was no complication from the hardware. The average Constant score which is for evaluating function of injured shoulder after operation was 86 points (average Constant score for the unaffected shoulder was 95). All patients were very satisfied with the treatment and outcome. The SMC provides a new effective method for fracture fixation and treatment of bone nonunion for clavicle.