25.07.2018 | Ausgabe 5/2018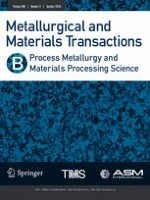 Tribological Performance of Austempered and Tempered Ductile Iron
Zeitschrift:
Autoren:

Bingxu Wang, Gary C. Barber, Chuanlin Tao, Xue Han, Xichen Sun
Wichtige Hinweise
Manuscript submitted January 31, 2018.
Abstract
Austempered ductile iron with its unique ausferritic structure is produced by an isothermal heat treatment process. Austempered ductile iron is a potential material to substitute for traditional steel castings and forgings in current industry due to its excellent mechanical properties. The tempering process is frequently used to enhance the ductility and toughness of a material and reduce residual stress. In this research, the phase transformation of austempered ductile iron was studied by applying various tempering temperatures with constant holding duration. It was found that the ausferritic structure was decomposed into dispersive cementite particles after receiving a tempering temperature of 538 °C or higher. The specific amount of retained austenite was analyzed by X-ray diffraction. The wear resistance of tempered austempered ductile iron was investigated by using a ball-on-disk sliding test configuration. The results were compared with conventional quenched and tempered ductile iron under equivalent hardness. Both austempered ductile iron and tempered austempered ductile iron samples had better wear resistance than quenched and tempered ductile iron. The results presented in this research can be utilized as a reference in the tempering treatment of austempered ductile iron material for future applications.