01.08.2013 | Review | Ausgabe 4/2013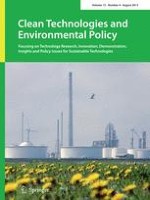 Trichoderma

: a potential bioremediator for environmental clean up
Zeitschrift:
Autoren:

Pratibha Tripathi, Poonam C. Singh, Aradhana Mishra, Puneet S. Chauhan, Sanjay Dwivedi, Ritu Thakur Bais, Rudra Deo Tripathi
Abstract
Environmental awareness has resulted in development of regulatory measures that aim to straighten past mistakes and protect the environment from future contamination and exploitation. However, much consideration and research needs to go into the decision-making process for an effective clean up of a particular contaminated site. Each technology developed has its advantages and limitations for the treatment of specific contaminants. Bioremediation and phytoremediation in association with microbes are innovative technologies having a potential to alleviate numerous environmental pollution problems. Owing to its dominant presence in contaminated sites, the application of the fungi in bioremediation is well documented. The genus
Trichoderma
is genetically very diverse with a number of capabilities among different strains with agricultural and industrial significance. It is also tolerant to a range of recalcitrant pollutants including heavy metals, pesticides, and polyaromatic hydrocarbons. This review presents an updated overview of application of
Trichoderma
for biological or phytobial remediation of environmental contaminants.