2019 | OriginalPaper | Buchkapitel
7. Types of Social Enterprises and Various Social Problems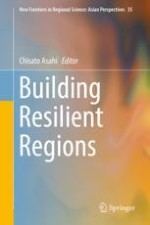 Erstes Kapitel lesen
Autoren: Fumiko Kimura, Kiyoko Hagihara, Noriko Horie, Chisato Asahi
Verlag: Springer Singapore
Abstract
This chapter surveys the performance of social enterprises and examines how they solve various social problems. Social enterprises can be regarded as a new model of modern non-profit organisations (NPOs). They are working to challenge and untangle the various social obstacles we face today, such as issues relating to the environment and well-being, the inequality of educational opportunities, and the disparity in income distribution.
Although prompt action must be taken to overcome these challenges, governments alone cannot find an answer to them in a satisfactory manner, so social enterprises have recently stepped in and are shifting the boundaries. From the viewpoint of sustainability, to accomplish their various targets, they need to earn money by generating their own business. They also need to receive contributions or investments to continue their activities. Many start-up social enterprises are struggling to obtain resources such as manpower, contributions, and grants. The success stories of social enterprises impact various fields. Through tough experiences, some of them obtain business know-how. Afterwards, they can support other NPOs. This movement suggests that the community supports social enterprise, such as business incubators.
The Ministry of Economy, Trade and Industry (METI) reported 27 cases in the Social Business Casebook (Ministry of Economy, Trade and Industry, Social Business Casebook (Earthquake Disaster Recovery Version) – social business for reconstruction of disaster area).
http://​www.​meti.​go.​jp/​press/​2011/​01/​20120113002/​20120113002.​html
(2013/9/11) (in Japanese) 2012) regarding the recovery process after the Great East Japan Earthquake. We examine various cases and demonstrate how society-oriented corporations and business-oriented non-profits deal with numerous tasks, with a focus on short-term problems such as the basic services of daily life. The actors involved include seven non-profits and three for-profit organisations. A higher number of for-profit groups deal with medium-term or long-term challenges such as business risk.