2019 | OriginalPaper | Buchkapitel
Understanding Collaborative Consumption: A Three-Country Study: An Abstract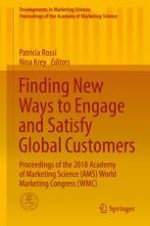 Erstes Kapitel lesen
Autoren: Adele Berndt, Mike Peasley
Abstract
One implication of technology has been the development of innovation products and services, resulting in the sharing of assets and collaborative consumption (CC) which continues to increase in use by consumers in various countries, yet reasons for these are currently unknown. The purpose of this research was to investigate the intention to use Uber, requiring the use of both technology acceptance model (TAM) and theory of planned behaviour (TPB). TAM identifies the importance of perceived usefulness (PU) and perceived ease of use (PEU) in the adoption of technology services, and this model has been used in many studies, being the most frequently cited, and is described as suitable for predicting the adoption of technology. TPB seeks to investigate intention and the beliefs associated with them including the attitude towards the behaviour (ATT), the subjective norm (SN) and the perceived behavioural control (PBC). A model integrating both TAM and TPB was used to achieve the research purpose.
A three-country quantitative study was conducted among a convenience sample of South Africans, Swedes and American using items having established empirical value. The questionnaire comprised a section containing demographic questions and a section containing 38 items associated with the research model. The survey was distributed electronically, resulting in 920 usable responses.
The findings indicate the relevance of these models in both the various country contexts and their applicability in collaborative consumption. The study also found the impact of trust within the context of the subjective norm, the importance of which can be understood in online context and associated with the nature of the service offered by Uber. Though attitudes towards Uber are relatively high, intentions are lower for differing reasons in the various countries. Results show that metric invariance is achieved among these three countries, indicating that the TAM and TPB measures hold very similar meaning across the three cultures. Trust was found to reduce the influence of subjective norms as consumers with high trust in the brand or application required less affirmation from friends and significant others to influence their behavioural intentions. From a managerial perspective, the importance of the app and its design within the context of collaborative consumption is illustrated.
References Available Upon Request