01.09.2014 | Urban Planning (B Brown Wilson, Section Editor) | Ausgabe 3/2014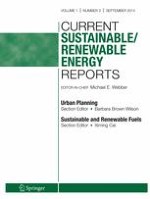 Units of Production and Consumption: Reframing Social Housing as Sustainable Infrastructure
Zeitschrift:
Autor:

Steven A. Moore
Abstract
Social housing in the United States is generally viewed as an unfortunate, yet necessary public entitlement required to keep poor citizens from becoming burdens in other ways to the more affluent citizens who pay taxes. This view derives from the utilitarian philosophical assumptions that are the basis of the US Constitution itself. This article reframes public understanding of social housing, without leaving our utilitarian framework, as an essential part of sustainable urban infrastructure. This transformation requires a three-step process that is ecological, social, and technical in scope, or
ecosociotechnical
. Step one is to revisit our utilitarian assumptions in order to reconsider the meaning of the "greatest-good" principle. Reconsidering dominant socioeconomic assumptions that guide the generally unsuccessful approach to social housing in the United States, of which building energy systems are a part, requires a revised problem statement. Step two requires reframing the concept of
infrastructure
to be the end-product of our building culture rather than the enabling
means
of urban life. Finally, step three requires reframing social housing so that it is better understood, and therefore designed to be
reciprocal units of production
rather than only
units of consumption—units of providing
rather than only
units of receiving
. In this final section, an on-going case study demonstrates how net-zero energy social housing might provide the ecosociotechnical goods required to sustain cities. The consequences of this analysis for energy studies are significant because they require energy system designers, policy-makers, and managers to consider the social as well as the purely technical dimensions of energy flows.