16.11.2017 | Research Article | Ausgabe 1/2018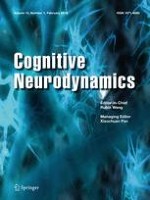 Usage of drip drops as stimuli in an auditory P300 BCI paradigm
Zeitschrift:
Autoren:

Minqiang Huang, Jing Jin, Yu Zhang, Dewen Hu, Xingyu Wang
Abstract
Recently, many auditory BCIs are using beeps as auditory stimuli, while beeps sound unnatural and unpleasant for some people. It is proved that natural sounds make people feel comfortable, decrease fatigue, and improve the performance of auditory BCI systems. Drip drop is a kind of natural sounds that makes humans feel relaxed and comfortable. In this work, three kinds of drip drops were used as stimuli in an auditory-based BCI system to improve the user-friendness of the system. This study explored whether drip drops could be used as stimuli in the auditory BCI system. The auditory BCI paradigm with drip-drop stimuli, which was called the drip-drop paradigm (DP), was compared with the auditory paradigm with beep stimuli, also known as the beep paradigm (BP), in items of event-related potential amplitudes, online accuracies and scores on the likability and difficulty to demonstrate the advantages of DP. DP obtained significantly higher online accuracy and information transfer rate than the BP (
p
< 0.05, Wilcoxon signed test;
p
< 0.05, Wilcoxon signed test). Besides, DP obtained higher scores on the likability with no significant difference on the difficulty (
p
< 0.05, Wilcoxon signed test). The results showed that the drip drops were reliable acoustic materials as stimuli in an auditory BCI system.