25.06.2018 | Technical Paper | Ausgabe 4/2018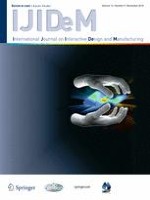 User experience comparison among touchless, haptic and voice Head-Up Displays interfaces in automobiles
Zeitschrift:
Autoren:

J. Alejandro Betancur, Nicolás Gómez, Mario Castro, Frederic Merienne, Daniel Suárez
Abstract
This paper evaluates driving experiences when using a Head-Up Display (HUD) system by different interaction methods, since HUDs in automotive market do not follow standard interaction methods (Betancur et al. in Int J Interact Des Manuf 12(1):199–214, [
3
]), and therefore it is difficult to identify what types of these methods are the most appropriated in terms of usability for being implemented in HUDs. This paper focuses on comparing the mental workload that a driver could experience while interacting with a specific HUD visual interface by touchless gestures, haptic or voice methods. Then, test subjects (n = 15) performed conjointly a driving activity and a set of in-vehicle tasks by using these interaction methods throughout a HUD. The experiments show that the haptic method was better accepted than the touchless gestures and voice methods. Nevertheless, the touchless gestures method was explored under some specific usability configurations, in order to demonstrate that it was not significantly different from the haptic method.