2018 | OriginalPaper | Buchkapitel
8. We Want Our Freedom: Slavery and Public Reason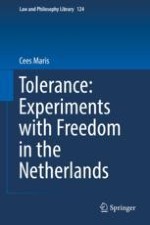 Erstes Kapitel lesen
Autor: Cees Maris
Abstract
This chapter concerns state neutrality: it discusses the requirement of
Public Reason
in the light of the historical debate on the abolition of slavery. Public Reason demands that state force be based upon reasons that are acceptable to all reasonable citizens; arguments derived from particular religious or metaphysical 'comprehensive' worldviews are excluded. Waldron rejects the constraints of Public Reason for being
irrational
: the Christian faith may be true. Moreover, its restraints are
immoral
: the abolition of slavery in the United States of America was expedited by Christian arguments; without such arguments slavery might have survived much longer. Instead, Waldron advocates 'Comprehensive Reason': all comprehensive views may be submitted; in case of disagreement, the democratic majority must decide.
However, opening the public debate on polity and legislation to comprehensive metaphysical views is
irrational
because it pushes political deliberation into an infinite regress. Moreover, Comprehensive Reason is
amoral
because it can equally yield morally good and bad decisions. The debate on slavery provides a test case for this defence of Public Reason. A concise history and philosophy of slavery is followed by a philosophical dispute between two historical characters. Waldron's hero, John Locke, acts as an advocate for abolition; his opponent, the Afro-Dutch theologian, Jacobus Capitein, advocates slavery. Both parties primarily appeal to Christian arguments.