2020 | OriginalPaper | Buchkapitel
4. What Is the Meaning of Recovery?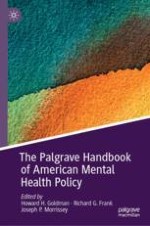 Erstes Kapitel lesen
Autoren: Larry Davidson, Timothy Schmutte
Abstract
The mental health field is currently operating with two distinctly different meanings of the concept of "recovery." While the traditional, clinical sense of having recovered from a serious mental illness has been around since the eighteenth century, the more recent meaning of living a full, self-directed life with an on-going serious mental illness emerged from the Mental Health Consumer/Survivor Movement in the late 1980s. Based on a disability rights framework, this new meaning of recovery has since spawned a movement of its own, promising to push mental health services beyond symptom reduction to a restoration of functioning and community inclusion in the face of a psychiatric disability. This chapter explores both meanings of the term recovery, argues for their complementarity in addressing different situations, and reviews the evidence that exists for interventions to promote community inclusion. Evidence suggests that persons with serious mental illnesses can function in a range of valued social roles and are more likely to do so when provided person-centered care that promotes self-management. More work remains in transforming care to this orientation, and additional work is needed to address the social determinants of mental health in creating more supportive and inclusive communities, comprising an interface between the concepts of personal recovery and citizenship.