2014 | OriginalPaper | Buchkapitel
10. When Being a Good Company Isn't Good Enough: The Malden Mills Case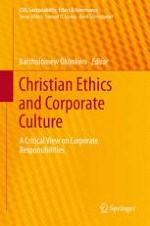 Erstes Kapitel lesen
Autoren: Al Gini, Alexei M. Marcoux
Abstract
The story of Aaron Feuerstein is now old news but it was so spectacular in the late 1990s that it quickly made it into dozens of business ethics textbooks and anthologies. Until under his leadership as the President and CEO of Malden Mills Industries, Inc., a textile company (best known for Polartec) in Lawrence, Massachusetts, Malden Mills was taken by many CSR proponents to be the archetype of the socially responsible firm. However, the very virtues for which Malden Mills is lauded among CSR proponents are recognized also to be significant causes of Malden Mills' recent bankruptcy and Feuerstein's fall from leadership. Consequently, there is a strong argument to be made that
passing
the CSR test meant, for Malden Mills,
failing
the market test. Our discussion explores the implications of the principle
ought implies can
for CSR. If the Feuerstein-led Malden Mills is the archetype of a socially responsible firm, Malden Mills' subsequent bankruptcy suggests some cherished notions of CSR must be reexamined in light of their failure to satisfy
ought implies can
. A CSR worth paying attention to ought to be mindful not just of the intentions that inform socially responsible action but also the effects of that action.