01.03.2015 | Research Article | Ausgabe 1/2015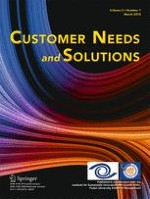 Which Modeling Scholars Get Promoted, and How Fast?
Zeitschrift:
Autoren:

César Zamudio, Meg Meng
Abstract
The future of quantitative marketing is defined by its research output as much as by the researchers who produce it. Yet, little is known about the determinants of promotion and time to promotion among quantitative marketing scholars (or "modelers") as well as whether their early signals of attractiveness in the job market are indicative of future success. In this article, we shed light on these issues by investigating the roles that research productivity, departmental characteristics, demographics, and coauthorship play in determining promotion and time to promotion from assistant to associate professor. We find that early signals of attractiveness do not play an important role in determining modelers' promotion and time to promotion. Research productivity does, and its effect is moderated by whether modelers are employed in departments that offer Ph.D. programs. We also find that membership in various coauthorship social networks, or "communities", is a robust predictor of promotion and time to promotion.