28.03.2020 | Original Research | Ausgabe 9/2020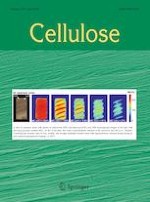 Whitening citric acid treated cotton fabrics by a TBCC-activated peroxide post-bleaching
Zeitschrift:
Autoren:

Xiongfang Luo, Dongyan Shao, Xuechun Wang, Changhai Xu, Weidong Gao
Wichtige Hinweise
Publisher's Note
Springer Nature remains neutral with regard to jurisdictional claims in published maps and institutional affiliations.
Abstract
Citric acid (CA) is a non-formaldehyde and cost-effective crosslinking agent which can provide cotton fabrics a comparable anti-wrinkle property, however, the CA treated cotton fabrics show serious yellowish appearance which restricts its application. In this study, cotton fabrics treated by CA were whitened using a TBCC-activated peroxide post-bleaching. A response surface methodology based on central composite rotatable design was applied to establish models to investigate how were the CIE whiteness index (WI), wrinkle resistance angle (WRA) and tensile strength retention (TSR) of the CA treated cotton fabrics affected by the post-bleaching variables, namely activator N-[4-(triethylammoniomethyl)benzoyl]caprolactam chloride (TBCC) concentration, temperature and time. For each individual post-bleaching experiment, the molar ratio of TBCC: hydrogen peroxide: sodium bicarbonate was set at 1:1.1:1.2. The analysis of variance results shows that the optimal models for response WI, WRA and TSR were quadratic model, 2-factor interaction model and linear model, respectively. It was possible to obtain CA treated fabrics with enhanced WI, maintainable WRA and improved TSR by a moderate post-bleaching temperature near 60 °C and a TBCC concentration around 30 mmol/L.