2019 | OriginalPaper | Buchkapitel
7. Whither Pakistan: The Ambivalence of Constitutional Road Mapping?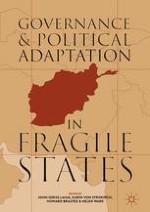 Erstes Kapitel lesen
Autoren: Howard Brasted, Imran Ahmed, Saira Bano Orakzai
Abstract
Over its 70 years of existence as an independent sovereign nation, Pakistan has failed to resolve the centrifugal issues that it began grappling with at independence. Significant disagreement about Islam's role and place in the state remains, ethnic and sectarian rivalries continue to challenge its unity, and the threat of military intervention is ever present. Since 1947, Pakistan has experienced four military regimes, spanning almost half its political life. This chapter presents the case that the roots of much of the conflict Pakistan continues to confront have a constitutional connection and are grounded in its constitutional history. Starting with the failure of the first Constituent Assembly to deliver a constitution after seven years of deliberations, the chapter proceeds to look at the three constitutions that followed in terms of their ongoing ambivalence towards Islam as the marker of Pakistani identity and statehood, their inability to deliver a working relationship between the centre and the provinces, and their lack of mechanisms to check executive overreach and keep the military out of politics. Pakistan serves as an object illustration of the importance of constitutional design and constitutional politics.