2016 | OriginalPaper | Buchkapitel
1. Why Network Impact?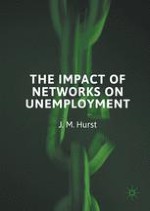 Autor: J. M. Hurst
Verlag: Palgrave Macmillan UK
Abstract
This introductory chapter outlines a research rationale in network impact and uses unemployment policy as a test case. It claims the literature has overlooked the multi-dimensional impacts of the network concept and that it skews network definitions and governance thinking toward network and organisational participant level impact more than outcomes for citizens. In response, a multi-theoretical and methodological framework approach guides the systematic investigation of the empirical puzzle: why neighbourhood unemployment persists despite the existence of networks. Specifically, the approach examines how five factors: central environment, area-based factors, network structure, network processes and the individual's actions may affect socially optimal or suboptimal network outcomes, understood at three impact levels: network, organisational/participant and neighbourhood. A further discussion reviews network performance concepts and outcome indictors, and links the empirical puzzle to a policy network typology.