2013 | OriginalPaper | Buchkapitel
12. Will "Free Entry into the Forest" Remain?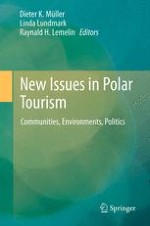 Erstes Kapitel lesen
Argumentation Analysis of Finnish and Swedish Discussions on Everyman's Rights
Autoren: Ph.D. Seija Tuulentie, Ph.D. Outi Rantala
Verlag: Springer Netherlands
Abstract
In Europe, the public right of access is most widely applied in the Nordic countries. So-called everyman's rights give everyone the basic right to roam freely in the countryside, no matter who owns or occupies the land. What makes everyman's rights problematic is that they do not cover activities which damage the environment or disturb others, but the understanding of damage and especially disturbance is situational and depends on subjective valuation. There has been a lot of debate around everyman's rights over the past decade. Also, several surveys have been made for administrative purposes. By analyzing argumentation in recent discussion in the Internet, we evaluate in the article what are the most urgent issues at stake in Sweden and Finland. Our results show that the discussed themes vary from private ownership and national identity to commercialization and lifestyle. Especially berry pickers from Asian countries and the commercialization of recreational nature use have generated as well extreme nationalistic arguments as worried expressions of the ownership rights. A more moderate stance is to suggest negotiations between parties and to give more information in public. New devices to conceptualize the use of nature in a different way are slowly emerging but are not yet adapted to public common sense discussion.