01.08.2014 | Original Article | Ausgabe 6/2014 Open Access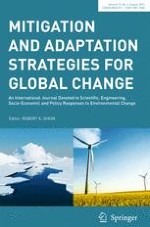 Will funding to Reduce Emissions from Deforestation and (forest) Degradation (REDD+) stop conversion of peat swamps to oil palm in orangutan habitat in Tripa in Aceh, Indonesia?
Autoren:

Hesti Lestari Tata, Meine van Noordwijk, Denis Ruysschaert, Rachmat Mulia, Subekti Rahayu, Elok Mulyoutami, Atiek Widayati, Andree Ekadinata, Riswan Zen, Adji Darsoyo, Rahayu Oktaviani, Sonya Dewi
Abstract
Tripa is the last remaining peat-swamp forest that harbours a potentially viable Sumatran orangutan (
Pongo abelii
) sub-population in a formally but not effectively protected area. It appears to be a simple showcase where current efforts to financially support reducing emissions from deforestation and forest degradation (REDD+) converge with biodiversity and social co-benefits. In practice, however, situation is more complex. REDD+ efforts interact with global palm oil trade and regulatory approaches (the moratorium) to achieve national goals for emissions reduction under umbrella of nationally appropriate mitigation actions (NAMA). To contextualize this debate, we assessed (i) land-use history and formal basis of palm-oil companies' rights; (ii) carbon (C) stocks, historical emission levels and potential emissions that can be avoided; (iii) economic benefits of land-use options and opportunity costs of avoiding emissions; (iv) biodiversity and environmental services; and (v) alternative options for "high C stock development" and employment generation. Natural forest cover declined (54 % in 1995, 18 % in 2009) while oil palm increased 4–39 %. Aboveground C stocks decreased from 148 Mg ha
−1
in 1990 to 61 Mg ha
−1
in 2009, leading to average annual emissions of 14.5 Mg (carbon dioxide) CO
2
e ha
−1
year
−1
. While 41 % of these emissions yield less than American Dollar (USD) 5 of current economic benefits per Mg CO
2
e emitted and might be compensated by REDD+, nearly all new emissions derive from a breach of existing laws, regulations and voluntary palm-oil standards. Substantial investment in alternative employment is needed, rather than carbon payments per se, to support livelihoods in a low carbon emissions economy.