2015 | OriginalPaper | Buchkapitel
10. Winny Criminal Case: How Have Controversial Science, Technology, and Society Problems Been
Solved

While Avoiding Conflicts?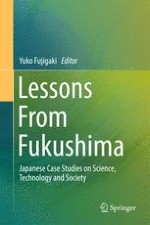 Erstes Kapitel lesen
Autor: Masahi Shirabe
Abstract
This chapter analyses how the Winny criminal case developed and how people as well as the copyright protecting body defined the issues and situations surrounding it and
solved
the issues. Winny, pure peer-to-peer file sharing software as an application of advanced software technology components might lead to software innovations, while it has been a tool to facilitate illegal file sharing. Therefore, since the developer of Winny was arrested for being in charge of aiding and abetting copyright infringement, although the Supreme Court acquitted him seven years later, he had attracted praise from the software engineering community, law specialists, and citizens as well as censure in the process. In response to his arrest, the following interlinked problems had brought to citizens, courts and the copyright protecting body respectively: (1) building social consensus on acceptable software development, (2) establishing a landmark precedence on aiding and abetting copyright infringement, (3) revising the Copyrights Act to cope with online piracy. However, the link between the problems bridged by Winny were broken into pieces as the key decision makers closed themselves off from other problem areas and our society gradually shifted its attention away from the case. As a result, the problems as a whole went by the wayside although each problem obtained its local optimum. Therefore, our society did not have any clues about what socially acceptable software development is, but it returned to a stable condition.