Published in: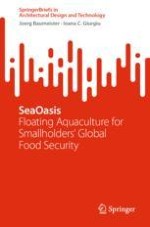 2023 | OriginalPaper | Chapter
Brief
Authors : Joerg Baumeister, Ioana C. Giurgiu
Published in: SeaOasis
Publisher: Springer Nature Singapore
Fifty years ago, only half as many people lived on the planet. Current studies predict a similar increase resulting in a population of nearly 10 billion (bn.) in the next 30 years.