Published in: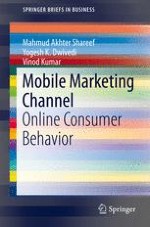 2016 | OriginalPaper | Chapter
1. Online Consumer Behavior and Marketing
Abstract
Consumer behavior is primarily focused on consumer learning processes from internal phenomena—such as motivation, ritual phenomena, moods, personality, lifestyles, and attitudes—and from external factors—such as marketer endorsements and group behavior considering family, associative, and aspirational group influences. It also examines different demographic factors including social class, religion, household influences, and cultural attributes.