2021 | OriginalPaper | Chapter
Ansätze zur Verbesserung KI-basierter Systeme für das autonome Fahren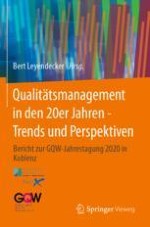 Read first chapter
Authors: Dominik Brüggemann, Prof. Dr. Stefan Bracke, Prof. Dr. Hanno Gottschalk, Dr. Matthias Rottmann, Kira Maag, Robin Chan, Marius Schubert
Publisher: Springer Berlin Heidelberg
Zusammenfassung
Im Bereich der Bilderkennung wurden in den vergangenen Jahren durch Deep Learning spektakuläre Fortschritte erzielt (Krizhevsky A, Sutskever I, Hinton GE. ImageNet classification with deep convolutional neural networks. In: Pereira F, Burges CJC, Bottou L, Weinberger KQ (Hrsg). Advances in Neural Information Processing Systems 25: Curran Associates, Inc; 2012, 1097–1105). Durch Neuronale Faltungsnetze (kurz: CNNs [convolutional neural networks]) können Straßenszenen in eine sogenannte semantische Segmentierung übersetzt werden (Long J, Shelhamer E, Darrell T. Fully convolutional networks for semantic segmentation. CoRR 2014; abs/1411.4038). Diese semantische Segmentierung bildet einen Baustein im Zusammenspiel mehrerer redundanter Systeme, welche das autonome Fahren ermöglichen sollen. Da neuronale Netze mithilfe von Trainingsdatensätzen angelernt werden, versagen diese oft bei dem Versuch unbekannte Objekte (also Objekte, welche nicht in den Trainingsdatensätzen vorhanden waren) zu erkennen.
In unserem Paper stellen wir – neben den Grundlagen zu CNNs sowie semantischer Segmentierung – eine simple entropiebasierte Methode vor, welche zur nachträglichen Erkennung unerkannter Objekte beitragen kann. Die Entropie kann dabei als ein Maß zur Quantifizierung der Unsicherheit des neuronalen Netzes angesehen werden. Durch das Visualisieren und anschließende Filtern dieser Entropie werden Bildregionen ermittelt, in welchen die Ausgabe des neuronalen Netzes durch starke Unsicherheit geprägt ist. Übersehene Objekte können dadurch nachträglich zur semantischen Segmentierung hinzugefügt werden. Mithilfe der Methode konnte die Güte der semantischen Segmentierung verbessert werden, wie sich in den Auswertungen zeigt.
Des Weiteren stellen wir weitere weitaus komplexere Methoden mit ähnlichen Ansätzen vor, welche ebenfalls an der Bergischen Universität Wuppertal entwickelt wurden ( Rottmann M, Maag K, Chan R, Hüger F, Schlicht P, Gottschalk H. Detection of false positive and false negative samples in semantic segmentation 2019). Die vorgestellten Frameworks beschäftigen sich unter anderem mit den Aufgaben der Metaklassifizierung und Metaregression. Hierbei wird die Vorhersagegüte eines Segments der semantischen Segmentierung anhand von segmentweise aggregierten Metriken wie Fraktalität und Unsicherheit geschätzt. Durch die Methode soll dem Auftreten von Fehlerkennungen (sog. false-positives und false-negatives) vorgebeugt werden.