14-03-2018 | Original Paper | Issue 4/2018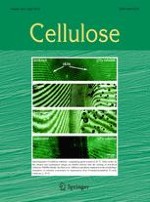 Diffusion and phase separation at the morphology formation of cellulose membranes by regeneration from
N

-methylmorpholine

N

-oxide solutions
Journal:
Authors:

Sergey O. Ilyin, Veronika V. Makarova, Tatyana S. Anokhina, Victoria Y. Ignatenko, Tatiana V. Brantseva, Alexey V. Volkov, Sergey V. Antonov
Abstract
Phase separation of polymer solutions initiated by the addition of a nonsolvent is the main method for the preparation of polymer membranes. Depending on the application, such membranes must have a different pore size, which depends on the numerous parameters of the forming process. The liquid–liquid phase separation has been considered for cellulose solutions in
N
-methylmorpholine
N
-oxide (NMMO) interacting with various alcohols (methyl, ethyl, isopropyl, and isobutyl). Kinetics of cellulose regeneration was investigated by laser interferometry technique to understand the mechanism of cellulose film structure formation in the NMMO process. Influence of temperature, coagulant nature, and cellulose content on the process kinetics and morphology of the films was studied and corresponding interdiffusion coefficients were calculated. Based on the solubility parameters, triple phase diagrams of the systems were calculated. Formation of different morphologies was explained primarily by the different position of the composition path, the bimodal curve, and the gelation line in the phase diagrams. The second important parameter was the different rate of mutual diffusion of the NMMO and coagulants, due to the difference in the viscosity of the latter. Using methanol or ethanol as coagulation baths leads to obtaining the nanoporous structure of cellulose films, whereas isopropanol and isobutanol favors macropore formation.