27-01-2020 | Methodologies and Application | Issue 16/2020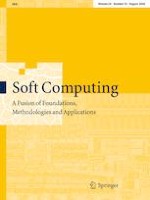 Hourly day-ahead wind power forecasting with the EEMD-CSO-LSTM-EFG deep learning technique
Journal:
Authors:

A. Shobana Devi, G. Maragatham, K. Boopathi, A. G. Rangaraj
Important notes
Publisher's Note
Springer Nature remains neutral with regard to jurisdictional claims in published maps and institutional affiliations.
Abstract
Wind power forecasting has gained significant attention due to advances in wind energy generation in power frameworks and the uncertain nature of wind. In this manner, to maintain an affordable, reliable, economical, and dependable power supply, accurately predicting wind power is important. In recent years, several investigations and studies have been conducted in this field. Unfortunately, these examinations disregarded the significance of data preprocessing and the impact of various missing values, thereby resulting in poor performance in forecasting. However, long short-term memory (LSTM) network, a kind of recurrent neural network (RNN), can predict and process the time-series data at moderately long intervals and time delays, thereby producing good forecasting results using time-series data. This article recommends a hybrid forecasting model for forecasting wind power to improve the performance of the prediction. An improved long short-term memory network-enhanced forget-gate network (LSTM-EFG) model, whose appropriate parameters are optimized using cuckoo search optimization algorithm (CSO), is used to forecast the subseries data that is extracted using ensemble empirical mode decomposition (EEMD). The experimental results show that the proposed forecasting model overcomes the limitations of traditional forecasting models and efficiently improves forecasting accuracy. Furthermore, it serves as an operational tool for wind power plants management.