Published in: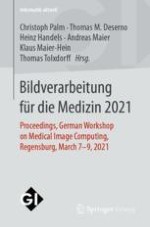 2021 | OriginalPaper | Chapter
Learning from Imperfect Data: Weak Labels, Shifting Domains, and Small Datasets in Medical Imaging
Machine learning approaches, and especially deep neural networks, have had tremendous success in medical imaging in the past few years. Machine learning-based image reconstruction techniques are used to acquire high-resolution images at a much faster pace than before. Automated, quantitative image analysis with convolutional neural networks is as accurate as the assessment of an expert observer.