01-09-2020 | Cover Story | Issue 9/2020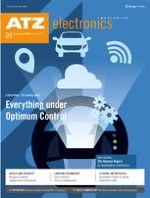 "The next generation of vehicles will no longer have mechanical steering"
Journal:
Author:

Robert Unseld
X-by-wire is replacing the mechanical transmission of steering and commands to accelerate and brake with electronic signals. This results in a series of advantages such as weight reduction, improved driving dynamics and the simpler integration of steering functions in assistant systems up to automated driving. According to CEO Roland Arnold in the interview with ATZelectronics, Schaeffler Paravan Technologie's Space Drive is the first road-legal drive-by-wire system.
×
...