04-07-2020 | Original Paper | Issue 2/2021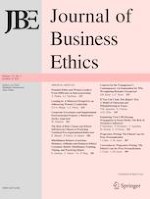 Leaning in: A Historical Perspective on Influencing Women's Leadership
Journal:
Authors:

Simone T. A. Phipps, Leon C. Prieto
Important notes
Publisher's Note
Springer Nature remains neutral with regard to jurisdictional claims in published maps and institutional affiliations.
Abstract
The term "lean in" was popularized by Sheryl Sandberg, Facebook COO, via her #1 Best Seller encouraging women to defy their fears and dare to be leaders in their fields. She received criticism because although admitting to external barriers contributing to the gender gap in leadership, the scope of her book focused on the internal shortcomings of women. She asserted that women are hindered by barriers that exist within themselves, and provided practical tips, backed by research, to equip women with strategies to proactively progress in the workplace instead of shying away. Sandberg is not the first to raise concern about gender inequality. Other women in history like Susan B. Anthony and Maggie Lena Walker also challenged lopsided gender roles through their words and actions. Using the critical biography methodology, this paper explores these women's experiences, philosophies and contributions, reflects on Sandberg's insight, and develops a framework, based on the theory of planned behavior as well as the ethical principles of utilitarianism and corporate social responsibility, that links internal factors (e.g., self-efficacy, leadership ambition etc.), organizational external factors (e.g., culture, support etc.), and societal external factors (e.g., societal expectations, public policy etc.) to intentions to lean in and leaning in behavior. Thus, via critical biography, this paper examines both internal and external factors, showing how they are linked, and how they may impact leaning in intentions and behavior. The paper also discusses how leaning in may influence both individual and gender mobility for women, and ultimately, increased gender equality.