25-01-2019 | Focus | Issue 19/2019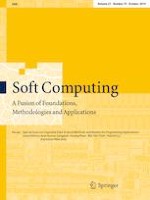 An improved two-lane cellular automaton traffic model based on BL-STCA model considering the dynamic lane-changing probability
Journal:
Authors:

Zheng-Tao Xiang, Zhan Gao, Tao Zhang, Kai Che, Yu-Feng Chen
Important notes
Communicated by A. K. Sangaiah, H. Pham, M.-Y. Chen, H. Lu, F. Mercaldo.
Publisher's Note
Springer Nature remains neutral with regard to jurisdictional claims in published maps and institutional affiliations.
Abstract
Based on the brake light (BL) model, Knospe et al. proposed a symmetric two-lane cellular automaton (BL-STCA) model, which could reproduce various empirically observed two-lane phenomena. In real traffic, the effect of brake light on the lane-changing behavior cannot be ignored. Therefore, BL-STCA model is interesting. However, there are two problems with BL-STCA model, too strong exchange of vehicles between lanes and unreasonable phenomenon in some special scenarios, such as a broken-down vehicle parked on one lane due to traffic accident. In order to solve the problems, we introduce the dynamic lane-changing probability and proposed an improved BL-STCA model with modification of lane-changing rules. The simulation results show as below. (1) Our new model effectively solves the above two problems of BL-STCA model. In addition, the lane-changing frequency is consistent with the real traffic data, which means the validity of our new model. (2) Compared with single-lane scenario, the lane-changing behaviors in two-lane scenario can effectively suppress the emergence of wide moving jam. (3) From the microcosmic level, the lane-changing behaviors can well explain the moving blank phenomenon within wide moving jam.