2020 | OriginalPaper | Chapter
5. Building a "Beautiful Safe Place for Youth": The Story of an Effective Community-Research-Practice Partnership in Rainier Beach, Seattle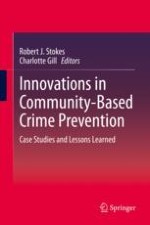 Read first chapter
Authors: Charlotte Gill, Claudia Gross Shader
Publisher: Springer International Publishing
Abstract
Translational criminology—the practice and process of bringing research evidence into strategies and decision-making in the criminal justice field—is growing in importance. However, there remain significant barriers to the development and sustainability of evidence-based policy and practice. In the United States, federal funding initiatives like the Bureau of Justice Assistance's Byrne Criminal Justice Innovation (BCJI) program have provided the impetus to further translational criminology efforts by promoting sustainable, data-driven partnerships between researchers, police and local government agencies, community organizations, and residents. In this chapter, we describe the factors needed to develop a successful partnership through a case study of the Seattle, WA BCJI program,
Rainier Beach: A Beautiful Safe Place for Youth
(ABSPY). We begin with a discussion of the literature on translational criminology, including barriers to and facilitators of successful translation. We then describe the history, characteristics, and key stakeholders of ABSPY and how we built an approach that reflects best practices in researcher-practitioner partnerships. We conclude with lessons learned and recommendations for sustaining similar efforts in collaborations between communities, local governments, and academics.