05-11-2020 | CIGRE 2020 | Issue 8/2020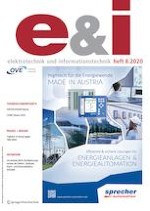 Field experience of small quasi-DC bias on power transformers
A first classification of low-frequency current patterns and identification of sources
Authors:

D. Albert, P. Schachinger, H. Renner, P. Hamberger, F. Klammer, G. Achleitner
Important notes
D. Albert and P. Schachinger are Cigre NGN Members TU Graz.
Paper submitted for the CIGRE Session 2020, SC-A2, August 31 – September 1, 2020, online.
Publisher's Note
Springer Nature remains neutral with regard to jurisdictional claims in published maps and institutional affiliations.
Abstract
Low-frequency currents (LFC) or quasi-DC (QDC) in the electrical power transmission network, and especially in power transformers, are causing negative effects such as an increase in noise level, in reactive power consumption and in power losses.
Currently, no classification of LFC is available to identify a possible source. In order to identify the origin of undesired LFC, classifications of LFC in current and audio measurements are defined. They are based on a spectrum analysis of current and audio measurements. These classifications are successfully tested in laboratory and field measurements.
Consequently, LFC sources are identified by field and laboratory measurements and analytical approaches. For power transformer operators, a user-friendly and fast method is presented to identify LFC in the transformers. The method is based on audible measurements and serves as a first estimator for low-frequency currents in power transformers.