28-03-2021 | Issue 1/2021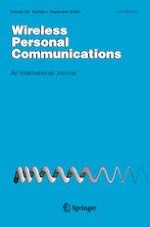 Inherent Security-aware Resource Utilizing Methodology for Cloud Environments
Journal:
Authors:

C. Gopala Krishnan, E. Golden Julie, Y. Harold Robinson
Important notes
Publisher's Note
Springer Nature remains neutral with regard to jurisdictional claims in published maps and institutional affiliations.
Abstract
Cloud-based environments utilize a different kind of security services on the Internet in a cost effective manner. The cloud-based service providers may diminish the cost for the operational purpose by the methodology of automatic controlling of the resource utilization with the user's demand. Moreover, the time and expenditure may expand and the amount of active utilization of computational resources is one of the high restrictions of the scalability measurement. The automatic controlling and utilization of resources are the biggest confront in a cloud computing environment. This paper proposed a solution for providing the automatic scalability of the limited resources for the multi-layered cloud applications. The Google penalty payment methodology was utilized to synchronize the expenditure for the penalty related issues and to correctly compute the actual profit. A hybrid resource utilization algorithm is used to find the valid resources in the cloud layer with a security-aware algorithm are utilized to distribute the resources to the active users based on their request. The experimental results are performed using CLOUDSIM that indicates the advancements of the proposed methodology in terms of resource utilization, providing security and profit identification.