28-03-2021 | Issue 1/2021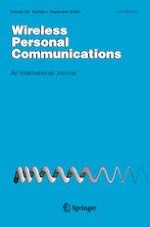 Bandwidth Improvement of Stub Loaded Compact Ultra-Wideband Microstrip Patch Antenna for C/X-Band Applications
Journal:
Authors:

Ramesh Kumar Verma, D. K. Srivastava
Important notes
Publisher's Note
Springer Nature remains neutral with regard to jurisdictional claims in published maps and institutional affiliations.
Abstract
In this research paper, a square ultra-wideband microstrip antenna is designed on a compact ground of size 24 × 24 mm2 using low cost FR-4 substrate. Antenna patch is designed by successively loading four rectangular patch segments of different sizes (antenna-1 to 4) and a square shape stub on top of radiating patch (antenna-5). The radiating patch is optimized by parametric analysis of square shape stub. The impedance bandwidth (S11 < –10 dB) of proposed antenna for an optimized dimension of stub has been obtained 106.92% (8.11 GHz) in between frequency 3.53–11.64 GHz showing peak gain of 7.2 dB. The proposed antenna has good return loss of –42.56 dB at 9.51 GHz resonant frequency. Frequency band 3.53–11.64 GHz is appropriate for simultaneously used of WiMAX (3.25–3.85 GHz), C-band (4–8 GHz) and partial X-band (8–12 GHz). The proposed antenna design is excited by 50Ω microstrip line feed. IE3D simulation tool has been employed for the designing and simulation of proposed structure.