17-05-2019 | Issue 8/2020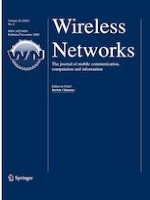 Packing algorithm inspired by gravitational and electromagnetic effects
Journal:
Authors:

Felix Martinez-Rios, Alfonso Murillo-Suarez
Important notes
Publisher's Note
Springer Nature remains neutral with regard to jurisdictional claims in published maps and institutional affiliations.
Abstract
This paper introduces a faster and more efficient algorithm for solving a two-dimension packing problem. This common optimization problem takes a set of geometrical objects and tries to find the best form of packing them in a space with specific characteristics, called container. The visualization of nanoscale electromagnetic fields was the inspiration for this new algorithm, using the electromagnetic field between the previously placed objects, this paper explains how to determine the best positions for to place the remaining ones. Two gravitational phenomena are also simulated to achieve better results: shaken and gravity. They help to compact the objects to reduce the occupied space. This paper shows the executions of the packing algorithm for four types of containers: rectangles, squares, triangles, and circles.