23-07-2019 | Issue 2/2020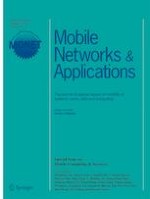 SmartMeeting: An Novel Mobile Voice Meeting Minutes Generation and Analysis System
Journal:
Authors:

Hui Liu, Huan Liu, Xin Wang, Wei Shao, Xiao Wang, Junzhao Du, Jonathan Liono, Flora D. Salim
Important notes
Publisher's Note
Springer Nature remains neutral with regard to jurisdictional claims in published maps and institutional affiliations.
Abstract
In this paper, we focus on designing and implementing SmartMeeting, an intelligent system for generating meeting minutes from meeting audio data. SmartMeeting mainly consists of four parts: the first part is the meeting speech detection, which is used to automatically extract multiple speech segments of each speaker and then sort them by time, and mark the corresponding speakers separately in different time periods; The second part is the meeting voice text transcription, the voice segment cut in the previous step is transcribed into a complete meeting text; The third part is the extraction of the meeting minutes, extracting meaningful key phrases and abstract sentences from the complete meeting text; The fourth part is the next work plan extraction, through the emotion recognition algorithm to filter out the negative emotion summary from the multiple meeting minutes, so as to show the next work plan of the meeting. By comparing and evaluating different baseline algorithms on real-world audio meeting datasets, experiments have proven that SmartMeeting can accurately summarize meetings and analyze agreed actions.