Published in: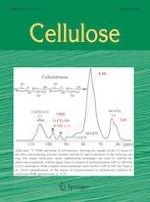 24-01-2022 | Original Research
Thermo-responsive hydrogels based on methylcellulose/Persian gum loaded with taxifolin enhance bone regeneration: an
in vitro/in vivo

study

Published in: Cellulose | Issue 4/2022

Login to get access
Abstract
In-situ
forming hydrogels have gained noticeable attention to encapsulate osteogenic agents and regenerate irregular-shape bone defects. In this study, a novel thermosensitive hydrogel based on blended methylcellulose (MC) with Persian gum (PG) was fabricated and enriched with taxifolin (TAX) loaded halloysite nanotubes (HNTs) to enhance mechanical and biological characteristics of the hydrogel in bone tissue engineering. The injectability, mechanical and rheological tests were performed for different hydrogel formulations containing 0.25–1.5 w/v% PG and 1–7 w/v% HNTs. Also, to evaluate the impact of PG and HNTs on hydrogel behavior, the degradation rate and swelling degree of hydrogels were assessed. The optimized MC/PG/HNTs hydrogel containing 1% PG and 3% HNTs (MC/PG-1/HNTs 3%) was easily injectable and gelled rapidly at physiological temperature, while it had the highest mechanical strength due to the existence of PG and HNTs.
In vitro
release study of TAX from this system also revealed more sustained release compared to HNTs-TAX nanoparticles. Furthermore, the interaction of cells with hydrogel and osteo-conductivity was studied using osteoblast-like cells (MG-63). Results showed higher cell adhesion, proliferation, and gene expression for MC/PG-1/HNTs-TAX hydrogel compared to MC/PG-1 and MC/PG-1/HNTs 3% possibly due to the synergic effect of HNTs and TAX. In addition, Alizarin Red S staining and alkaline phosphatase measurements indicated that the existence of HNTs-TAX promoted osteogenic differentiation. Eventually, animal studies on the femoral defects indicated improved remedy when using the MC/PG-1/HNTs-TAX hydrogel carrying MG-63 cells.
Graphical abstract
×