12-03-2019 | Conceptual/ Theoretical Paper | Issue 5/2020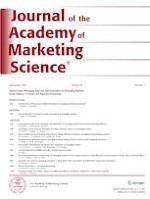 Understanding the feasibility and value of grassroots innovation
Author:

Shaphali Gupta
Important notes
Rajendra Srivastava and V. Kumar served as Special Issue Guest Editors for this article.
Publisher's note
Springer Nature remains neutral with regard to jurisdictional claims in published maps and institutional affiliations.
Abstract
Grassroots innovation (GRI) that meets the needs of people at the bottom of the pyramid is driven typically by economically disadvantaged people who find practical and creative solutions using indigenous knowledge to solve their localized problems. In this study, we propose a comprehensive framework to describe factors contributing to the feasibility and value of GRI in society. By employing a triangulation approach, we identify the drivers of GRI, develop and define GRI as a multidimensional construct, explain the outcomes, and suggest the moderating factors conducive to GRI success. We then discuss and develop research propositions on the various proposed relationships in the GRI framework. In addition to setting up a foundation for a future research stream based on GRI, this study provides implications for policymakers, mainstream firms, and co-operative societies/non-profit organizations to realize the financial, environmental, and societal benefits from GRI.