2018 | OriginalPaper | Buchkapitel
2. Advances in Avionic Platforms: Multi-core Systems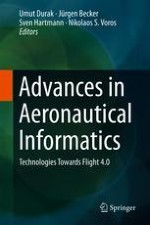 Erstes Kapitel lesen
Autoren: Falco K. Bapp, Jürgen Becker
Abstract
Embedded systems play an ever increasing role in almost any field of daily life, including the mobility domain taking massive benefits from using software in their products. The intense use of software leads to a situation, where processing platforms have to be introduced in many different fields of applications. However, well-known platforms will not be able to satisfy the ever increasing requirements on processing performance. Thus, for new functionality, higher performant systems have to be implemented using alternative and emerging architectures. Multi-core technology, being state of the art in standard ICT for a couple of years now, seems to be the most promising way and will also find its way into avionics systems. However, the characteristics of the target platforms—as will be outlined in Sect.
2.2
—changed over the years. Coming from more simple and more easy to use single-core processors to distributed multiprocessor systems toward multi-core processors, the development shows huge differences as discussed in Sect.
2.3
. Especially the use of multi-core based systems in the mobility domains introduces challenges that are by far more complex than primarily expected. These challenges, resulting from the basic architecture of the processors, are identified and will be presented in Sect.
2.4
. Resulting failure modes and their sources are identified in Sect.
2.5
. Finally, the trends and conclusions regarding the emerging multi-core technology are discussed in Sect.
2.6
.