10.05.2018 | Special Issue Paper | Ausgabe 8/2018 Open Access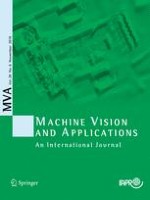 An efficient and robust hybrid method for segmentation of zebrafish objects from bright-field microscope images
Zeitschrift:
Autoren:

Yuanhao Guo, Zhan Xiong, Fons J. Verbeek
Wichtige Hinweise
This research is partially funded by China Scholarship Council (CSC) and The Netherlands Organisation for Scientific Research (NWO).
Abstract
Accurate segmentation of zebrafish from bright-field microscope images is crucial to many applications in the life sciences. Early zebrafish stages are used, and in these stages the zebrafish is partially transparent. This transparency leads to edge ambiguity as is typically seen in the larval stages. Therefore, segmentation of zebrafish objects from images is a challenging task in computational bio-imaging. Popular computational methods fail to segment the relevant edges, which subsequently results in inaccurate measurements and evaluations. Here we present a hybrid method to accomplish accurate and efficient segmentation of zebrafish specimens from bright-field microscope images. We employ the mean shift algorithm to augment the colour representation in the images. This improves the discrimination of the specimen to the background and provides a segmentation candidate retaining the overall shape of the zebrafish. A distance-regularised level set function is initialised from this segmentation candidate and fed to an improved level set method, such that we can obtain another segmentation candidate which preserves the explicit contour of the object. The two candidates are fused using heuristics, and the hybrid result is refined to represent the contour of the zebrafish specimen. We have applied the proposed method on two typical datasets. From experiments, we conclude that the proposed hybrid method improves both efficiency and accuracy of the segmentation of the zebrafish specimen. The results are going to be used for high-throughput applications with zebrafish.